Corvette Generations
Taking its name from the corvette, a small, maneuverable fighting frigate (the credit for the naming goes to Myron Scott), the first Corvettes were virtually hand built in Flint, Michigan in Chevrolet's Customer Delivery Center, now an academic building at Kettering University.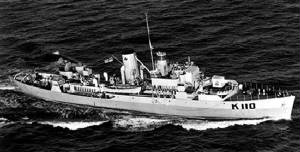 History
First generation (C1; 1953–1962)
Second generation (C2; 1963–1967)
Third generation (C3; 1968–1982)
Fourth generation (C4; 1984–1996)
Fifth generation (C5; 1997–2004)
Sixth generation (C6; 2005–2013)
Seventh generation (C7; 2014–present)

1953: Chevrolet reveals the Corvette dream car on January 17, 1953, at New York's Waldorf Astoria hotel, as part of the kickoff to that year's GM Motorama. Named after small, highly maneuverable naval escort ship, the show car is also known as the EX-122.
On June 30 of the same year, the first production 1953 Corvette rolls off the assembly line in Flint, Michigan. Production is capped at 300 units, all in the now iconic Polo White/Sportsman Red exterior/interior color scheme and powered by the 150-hp, three-carb "Blue Flame" inline-six and a two-speed Powerglide transmission. The only options are a heater and an AM radio.

1963: Restyled along lines laid down by design boss Bill Mitchell's 1959 race car and re-engineered to be the first Corvette that Duntov wouldn't be ashamed to drive in Europe, the Sting Ray arrives for '63 with hidden headlamps the famed "split-window" fastback that lasts for only one model year. It is smaller, has an independent rear suspension with a single transverse leaf spring, and offers electronic ignition. The Z06 Special Performance Equipment option is introduced on the 1963 Sting Ray (199 built), and the Corvette Grand Sport program builds five lightweight, race-ready cars, all sold to racing privateers.

1968: Sculpted to resemble the Mako Shark II show car of 1965 and offering a 435-hp, 427-cubic-inch (7.0-liter) engine, the third-generation Corvette starts a 14-year run on what is essentially a carry-over chassis. The '68 debut ushers in that '70s sun-seeker's savior, the T-top, although full convertibles are still on the menu. The battery is moved to a compartment behind the seats, and the ignition switch makes its last appearance on the dash until 1997.

1984: Chief engineer Dave McLellan finally starts fresh with a new and smaller-perimeter frame, forged aluminum control arms, power rack-and-pinion steering, and a slippery exterior. The Stingray name goes into hibernation, where it slumbers next to—initially at least—powerful engine options. Introduced in March 1983, the C4 features 205 horsepower, 290 lb-ft of torque, a one-piece removable roof panel, and digital instruments. Drag coefficient clocks in at a claimed 0.34, 24-percent more efficient than that of its predecessor.
1997: Dave Hill makes his mark as the new chief engineer, sweating details to deliver a refined sports car. The 345-hp, LS1 V-8 engine features an aluminum block. A new backbone frame, a rear transaxle, and a small-block moved behind the front suspension add nimble handling to the Corvette's long-standing virtues of high performance and affordable price. Our Csaba Csere writes, "Purists have tended to dismiss [its] value by reciting the litany of quality and refinement shortcomings that accompanied it. With the C5, that list is suddenly very short indeed."

2005: Filing the C5 down to a tidier, lighter, 5.1-inch-shorter package on a longer wheelbase, the C6 is the first Corvette with headlights since 1962. It also gets a nicer interior and seats, and finally powers up the convertible top. Plus the base price is $290 lower. Hill says it is more about perfecting rather than inventing. We think they succeeded: WritesC/D's Larry Webster in our first test: "It's the perfect everything sports car: fast enough to keep you interested during a day of lapping and refined and comfortable enough to make the slog home, or the daily commute, a relaxing experience."

2014: The C7 Corvette Stingray debuts at the Detroit auto show in January 2013 wearing a hood and a roof made from carbon fiber, and is followed in March 2013 by the introduction of the Stingray convertible at the Geneva auto show. Packing a naturally aspirated 455-hp, 6.2-liter pushrod V-8 mated to either a seven-speed Tremec manual or a six-speed automatic, we can tell you it's plenty quick. The optional Z51 performance package adds an electronically controlled limited-slip diff; closer gear ratios for the manual gearbox; dry-sump lubrication to prevent oil starvation in racetrack settings; additional cooling for the brakes, differential, and gearbox; larger brakes; and aerodynamic bits to increase high-speed stability. Z51s also get 19-by-8.5-inch front and 20-by-10-inch rear wheels and tires, up from the standard 18-by-8.5- and 19-by-10-inch package. In addition to all the go-fast dirty bits, the C7 generation brings a pretty thorough interior overhaul, including new seats and unprecedented attention to detail. We've already published enough stories on the C7 to fill a small book, but there are many more chapters to come.
For the full break down of the information above
https://www.caranddriver.com/news/chevrolet-corvette-timeline-milestones-and-more-from-c1-through-c7
C8 ?
Mid-Engined Corvette has always been with us, even when it totally didn't exist. And short of a few concept vehicles over the decades, it has never existed beyond the realm of folklore, the occasional conspiracy theory, and the fever dreams of automotive journalists.
Mid-Engined Corvette is real, and you'll see the official, genuine article next spring. And no, Chevy isn't playing any games with the terminology: The engine will be bolted between the occupants and the rear wheels.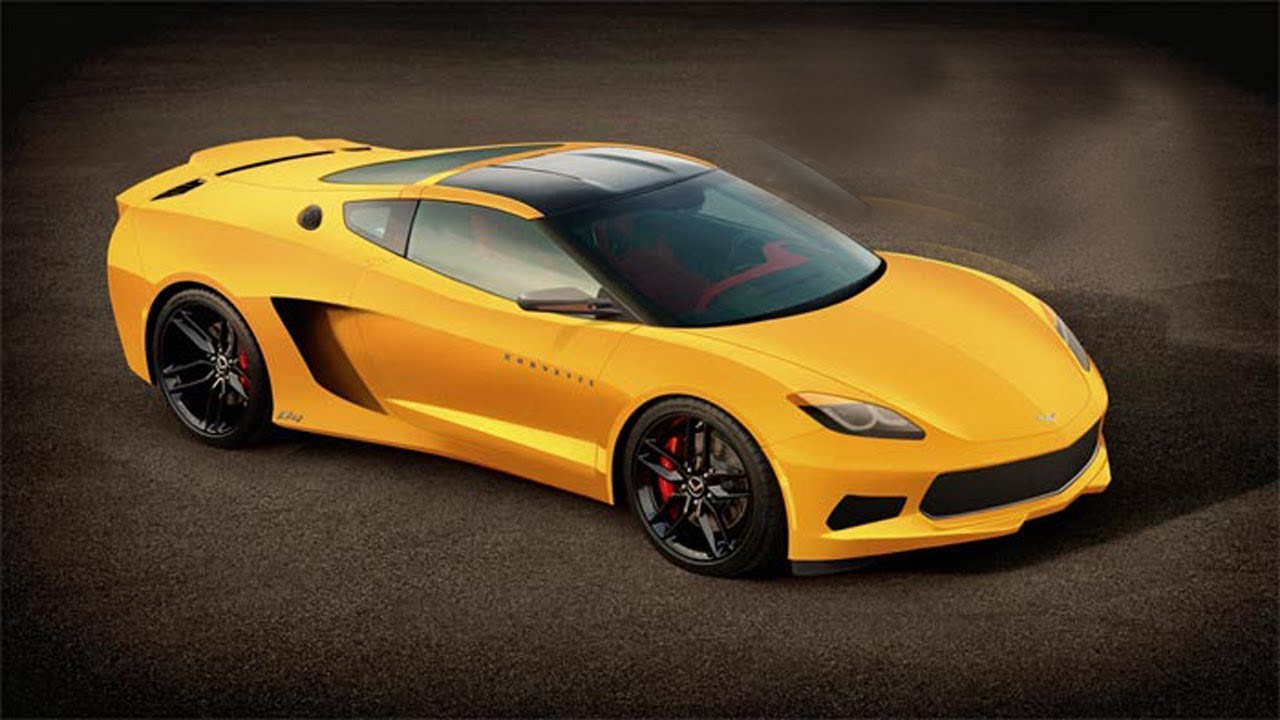 The first Chevrolet Corvette ZR1 produced sold for a $1 million
Corvette number 003 Sells for 1 Million Dollars
#003, the oldest surviving Corvette was auctioned at Barrett-Jackson on Saturday for One Million Dollars. Okay, I can't say that without thinking about Austin Power's Dr. Evil. But sold it did for $1,080,000. No word on who the buyer was although word on the street is that both ProTeam Corvette's Terry Michaelis and Dana Mecum from Mecum auctions were both unsuccessful in bidding for this truly historic Corvette. January 22, 2006